Mitsubishi Mirage G4 in Joplin, MO
Mitsubishi Mirage G4 in Joplin, MO
We Have the Answers to Your Mitsubishi Mirage G4 Questions
You want something small. You want something with no frills. You want something affordable. The 2021 Mitsubishi Mirage G4 is all of those, on top of being a dependable car to boot!
With its convenient subcompact design and top-tier fuel numbers, the 2021 Mirage G4 provides a comfortable and dependable driving experience, as well as one of the most competitive price tags the market has to offer. The team at Roper Mitsubishi would love to tell you more.
Explore the New Mitsubishi Mirage G4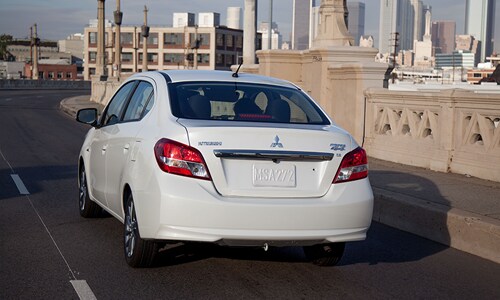 When you're shopping for your next small car, you can count on the 2021 Mirage G4 to provide one of the most attractive options out there. The sedan version of the Mirage offers significant upgrades compared to previous years. Its exterior design offers updates bumpers, headlights, and a sportier chassis to boot.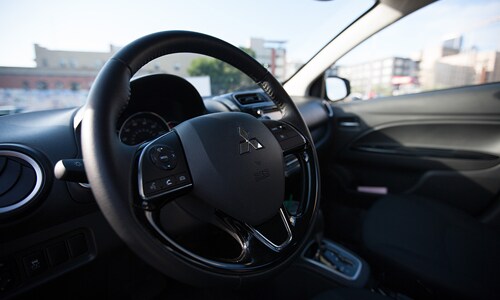 The new model also offers some solid media features, including Apple CarPlay and Android Auto. The core of its experience, however, definitely lies under the hood.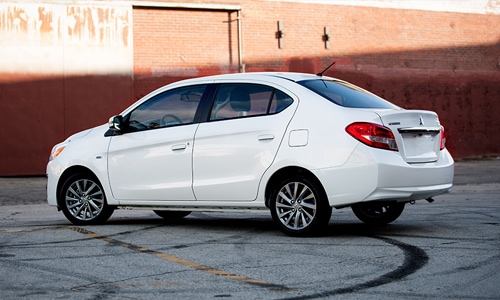 If you're looking for speed and athletic performance, the Mirage G4's 78 horsepower 1.2-liter three-cylinder engine might not be for you. For the budget-focused driver, however, there's no beating the Mirage G4's 35/41 miles per gallon. There are hybrid sedans that can't match that fuel efficiency.
Come Test Drive the New Mirage G4 Today
Would you like to know more about everything the 2021 Mirage G4 has to offer? Contact the sales team at Roper Mitsubishi today! We'd love the opportunity to tell you more about this valuable car and connect you to new inventory options you'll love.
Don't hesitate to reach out to us today with any questions you have. We'd relish the opportunity to fill you in on everything our Mitsubishi lineup has to offer.
ROPER MITSUBISHI

320 N. HODGDON ROAD
JOPLIN, MO 64801